Get STARTED USING YAK TRAK
SIGN UP TO USE YAK TRAK BY VISITING OUR CUSTOMER PORTAL.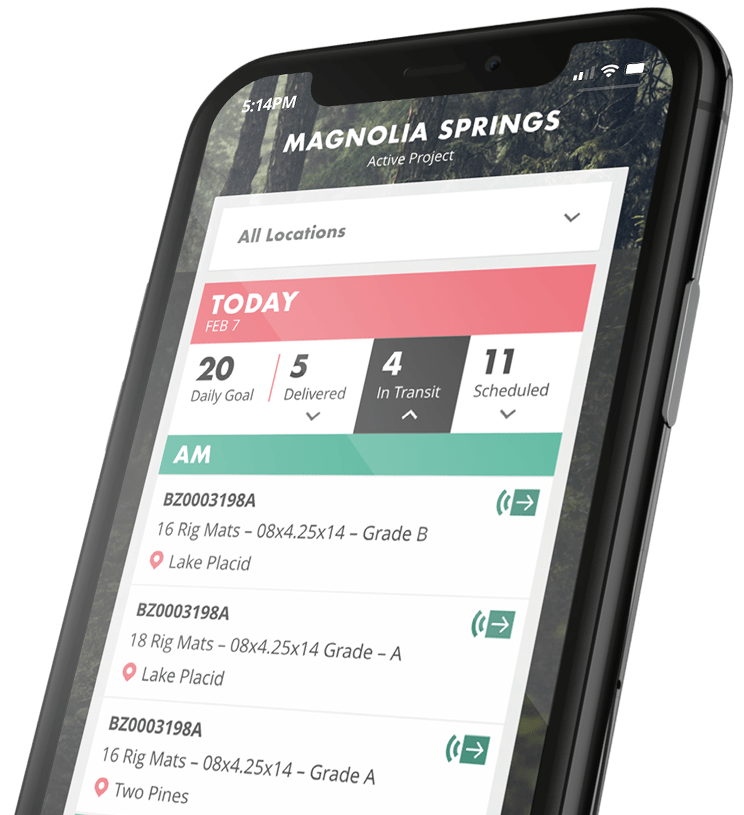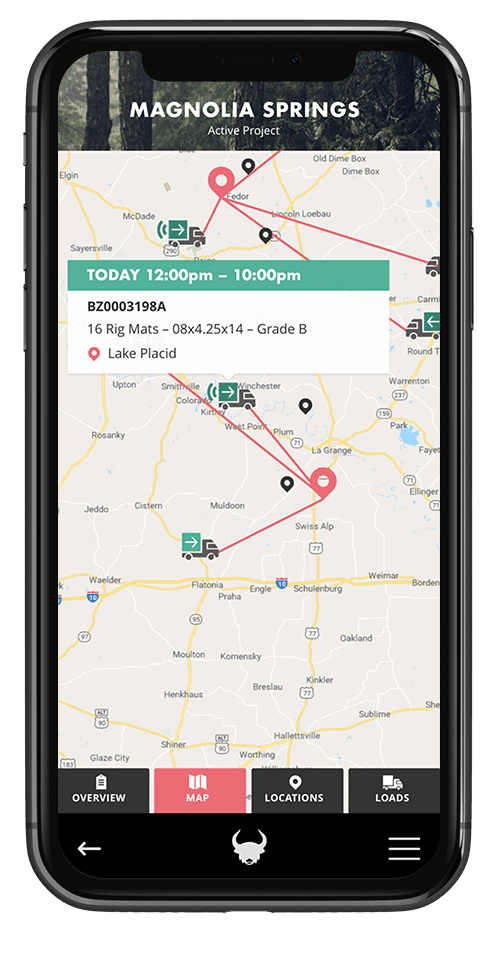 YAK MAT is the leader in providing access mats all over the country on projects from the deep south up to the north east. More than just a mat provider, YAK is excited to introduce YAK TRAK, our new app available to all customers.
YAK TRAK provides trackability of mats, delivery times and location, direct calling to drivers, mat quantities to be delivered or picked up and all relevant data related to your projects.  This information is at the touch of your fingers for past and present work.
REAL TIME TRACKING
YAK TRAK provides live maps showing the delivery status of your mats.  Tired of wondering where the driver is?  Don't have time to make call after call to get an E.T.A. on the delivery?  Open the YAK TRAK app and locate your project to see immediate details including mat delivery tracking.
INSTANT PROJECT VISIBILITY
Sifting through paperwork is a full time job.  Minimize this effort by using YAK TRAK.  Inside the YAK TRAK app you will find all details related to your project.  This includes tracking information, past and present quotes, historical mat usage, and more.
DIGITAL PRODUCT CATALOG & QUOTE TOOL
Not always sure what mat is the best solution for your project?  Talk to your salesperson to find out and also open the YAK TRAK app and view our digital product catalog.  Inside the catalog you will find mat types, recommended utilization, and specifications.  From there, you can request a quote to get the process started!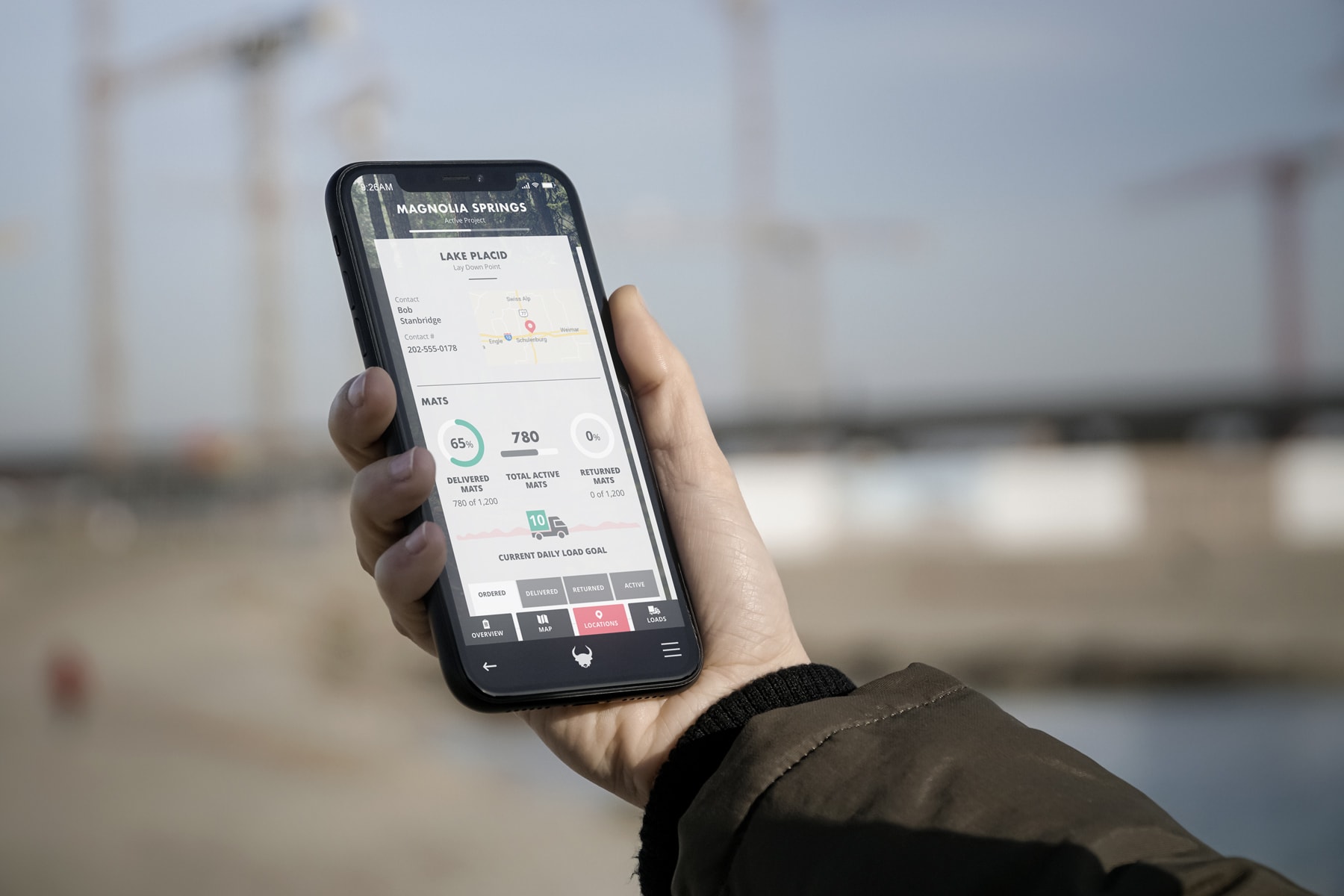 Location Tracking
Easily see a live map view of trucks, showing location(s) and estimated delivery times including how many mats per specific truck load and mat type.
STATUS UPDATES
Real time updates and notifications on mat deliveries.  This includes all active loads for delivery with quantity, daily goals, delivered, in-transit and scheduled.
PROJECT VISIBILITY

At the click of a button, view any of your current or past project details.  This includes agreement information, start dates, mats on order, mats delivered, and more.
REQUEST A QUOTE
Use YAK TRAK to instantly request a quote! Use the digital product catalog to provide guidance on the right mats for your project. If you're unsure, don't hesitate to call us at 800-409-1392 or contact us through the app
DATA AT YOUR FINGERTIPS

When we say we are the largest access provider, we don't just mean mats.  We mean data.  In addition to having the largest inventory of mats available to our customers, we now provide instant access to the data related to your project.
PAPERLESS SOLUTIONS
By using YAK TRAK, all paperwork and records related to mat orders are available digitally within the app including bill of lading, shipping logs, activity logs, tickets, load sheets, quote requests and approvals.